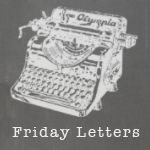 Dear BoBo, sorry i'm not sorry for constantly taking goofy pictures of you on the Ipad.
Dear Ellie Bear, puppy class is for learning tricks and obedience. Not for passing gas and sprawling out on the tile floor while profusely licking the air. Let's work on that shall we? (Sorry if that's TMI)


Dear Blog, I'm thinking about doing a giveaway on you. You like?
Dear Color Run, it's time for you to open registration because I'm so excited to sign up and participate. I'm letting Seth tag along again (mainly so I can chunk pink powder in his face!!) Oops.
Dear Apple TV, I love you. I should be telling Seth that (since he's the one who bought you) but seriously, you're amazing.
Dear Seth's Parents, thank you . thank you. thank you. Without y'all, Seth's big Iphone surprise would've never happened. Words cannot express how thankful I'am for y'all helping make it happen!
Dear Rain, normally I'd tell you to stay the heck away and take the humidity with you. But I kinda like grabbing a warm cup of coffee, my favorite blankiee, and cuddling up with the pups when you're here, so you should just stay a little while longer.
Dear Mom & Dad, I love you. I love Disney World. I love when you take me to Disney World.
(Hint Hint)
Mad Hatter. Tink. Alice.
Disney Halloween 2011
Dear Sethhhers, there's no rule that says you can't celebrate a "birthday week." So get excited!!
Two surprises are calling your name when you get here.