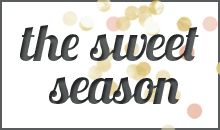 Dear College,
I still can't believe that in just 2 short weeks I will be graduating and leaving you! All I can say is.. FINALLY. On thursday, I had my very first final and my last class ever. What a whirl wind of emotions! Not only will I be graduating but I get to move back to H-town! This will be the FIRST TIME EVER, that Seth and I will no longer be long distance. This is
HUGE.
Whoop.
Dear Internship
, I can't wait to start the next chapter in my life with you. For all you who don't know, I will be interning as a wedding/event planner. I can't wait to plan weddings, events, parties, etc, and maybe even pick up some ideas for my own wedding!!
Dear laptop
, please don't crap out on me. My internship is going to make us very close I believe. So please, hang in there just a tad bit longer?
Dear Thursday
, thank you for being the best day ever. Seth & I decided on our future
apartment
home!!! Now the hard part.. how do we want to decorate!?
Dear Weekend,
please be good to me. The annual Wiener Dog Festival is this weekend and right now you look like you have thunderstorms in your making. Stop it. Stop it right now. Seth and I have gone every year, it's tradition, so don't you and your rainy crap tag along. Preeeesh.
Here are some previous pics of when we went to the Wiener Dog Festival
The festival holds wiener dog races,which is by far the best part of the day! The arrow in the picture below is pointing to BoBo. How it works: the dogs are put into their individual lanes, the gates are lifted, and they run as fast as they can to the other side of the field ( where one of the owners is allowed to wait for them) Turns out, when we first go BoBo, he was scared of guys (and we chose Seth to be the one at the end of lane instead of me) Oops. Long story short, he didn't quite understand that it was a race and wanted to look for me!!
What happened after the race was the highlight of our trip. Once we realized BoBo wasn't going to make it to the finish line, Seth had to chase him down, scaring the pup, and caused him to pee as soon as Seth picked him up!! We couldn't stop laughing and picking at Seth for the rest of the weekend.
BoBo loves hanging in the Wiener Mobile.